Last February 25, the staff of the Pinellas Talking Book Library visited St. Pete Beach Public Library to answer questions of residents about the program. The Talking Book Library (TBL) circulates free accessible audio and Braille reading materials to residents with a visual or print disability. This program was first administered through Pinellas Public Library Cooperative (PPLC) in 1992 and opened to public in 1993. Through the partnership with the National Library Services (NLS) and the Library of Congress, TBL provide services to eligible Pinellas County residents for free.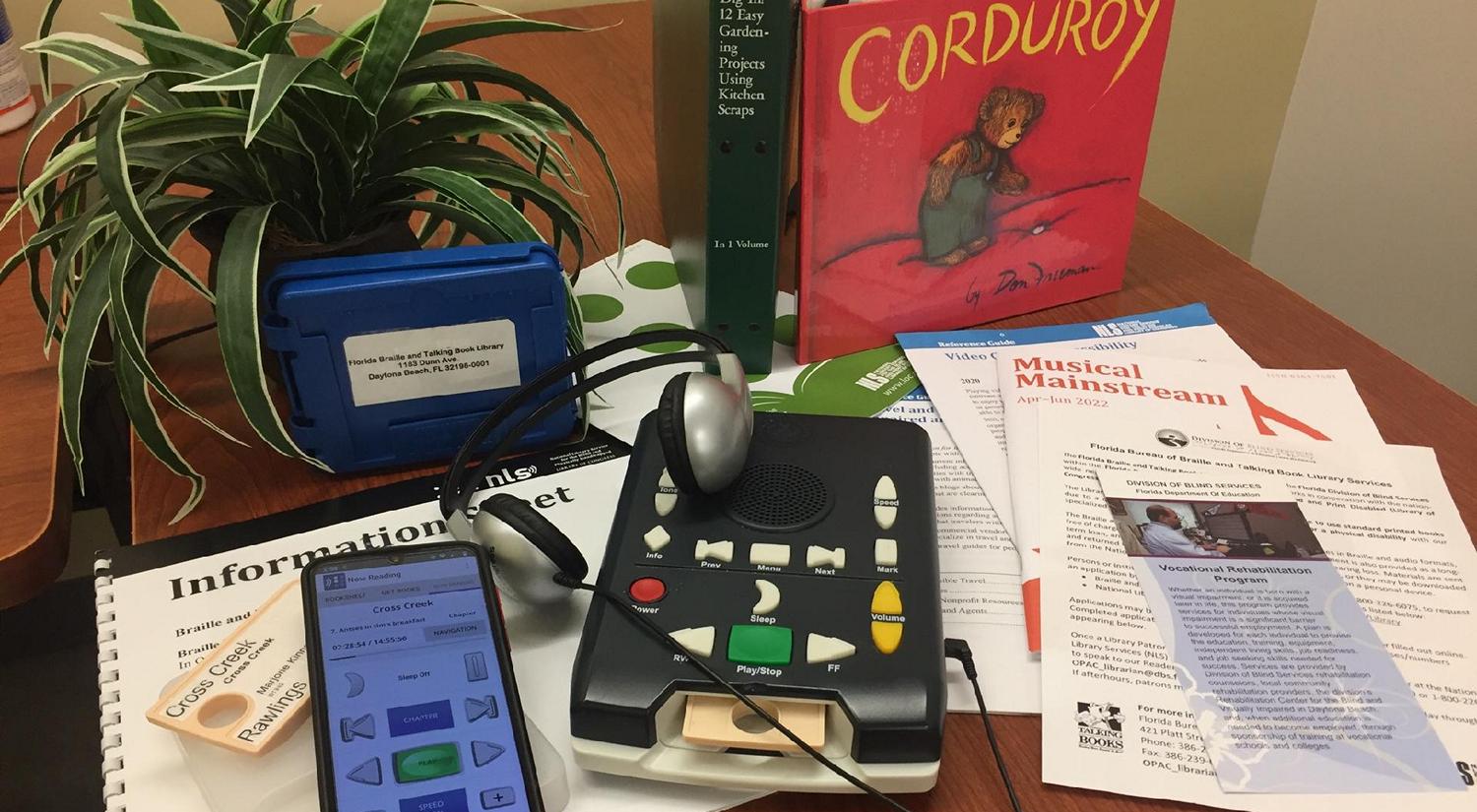 The Talking Book Library program helps residents with visual, physical, or learning disabilities from all ages who are unable to read standard print material. TBL provides recorded audio, Braille, magazines, large print books, and descriptive video collections. The library has thousands of titles to choose from in fiction and non-fiction, preschool to adult. An eligible St. Pete Beach resident can loan free of charge a compatible playback equipment from TBL. These materials are sent and returned via the US Postal Service with postage-free mail.
How can I avail of the service?
If you cannot see a standard sized print or you are unable to hold a book, or have a reading disability and you are a resident of Pinellas County, you may be eligible for the TBL services.
The application form must be filled out completely and should include your eligibility/certification requirements, type of equipment needed, service preferences, and reading interests. Due to federal government regulations, you will need to have your disability be certified by a doctor, social worker, therapist, teacher, counselor, librarian or other qualified professional.
After receiving your application, the requested equipment and the appropriate catalogs will be mailed to you. The TBL encourages residents to take an active role in selecting their own books.
Pinellas Talking Book Library
1330 Cleveland Street
Clearwater, FL 33755-5103
Hours:
Monday through Friday, 8:30am – 4:30pm and closed weekends and holidays.
Telephone Number:
Phone: (727) 441-9958
Email: talkingbooks@pplc.us