There's so much to do in St. Pete Beach and if you and your family are looking for activities in the water, there are guided tours and water adventures to try. From guided tours, dolphin watching, and water skiing, to parasailing, banana boat rides, kayaking, and paddle boards, everything's covered from laid back to thrilling adventures.
Parasailing and Paragliding
Suncoast Watersports is the longest running parasail company in Florida with more than 40 years of operation. Soar 300 feet above the Gulf of Mexico and enjoy the view of the white sand beaches and sea life of St. Pete Beach. The trip may take 45 minutes and the parasail would take about 10 minutes. They offer photo-package to memorialize your sky-high adventure. Parasailing is available in single, double, or triple, at the captain's discretion. Anyone under 18 will require parental consent.
Another company that offers parasailing and paragliding is Sun Sports.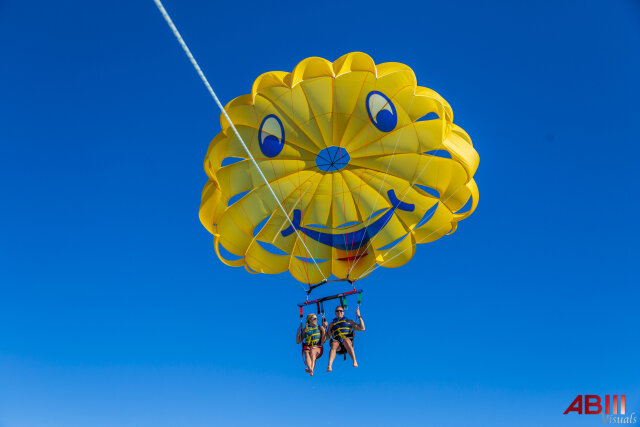 Wave Runner and Guided Wave Runner Tour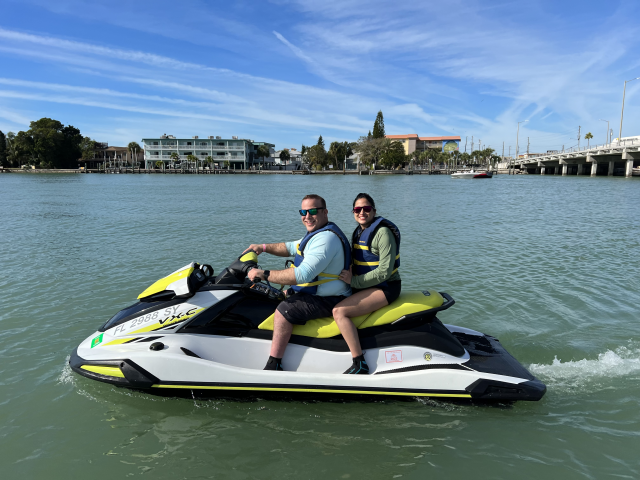 Aside from boat tours, visitors can experience the waves in your face with salty wind through wave runners. This exciting adventure is available for people who would like to captain their own wave runners and explore the stunning St. Pete Beach waters. Alternatively, you may opt to a guided tour with your own personal tour guide.
The Florida state law requires all operators to carry a safe boaters license. A temporary safe boaters license can be acquired by taking a test online.
Banana Boat Ride
A crowd favorite of groups, the "banana" raft ride will give you that adrenaline rush. Groups of families and friends can enjoy skimming across the top of the water as the banana boat is towed behind one of the waverunners.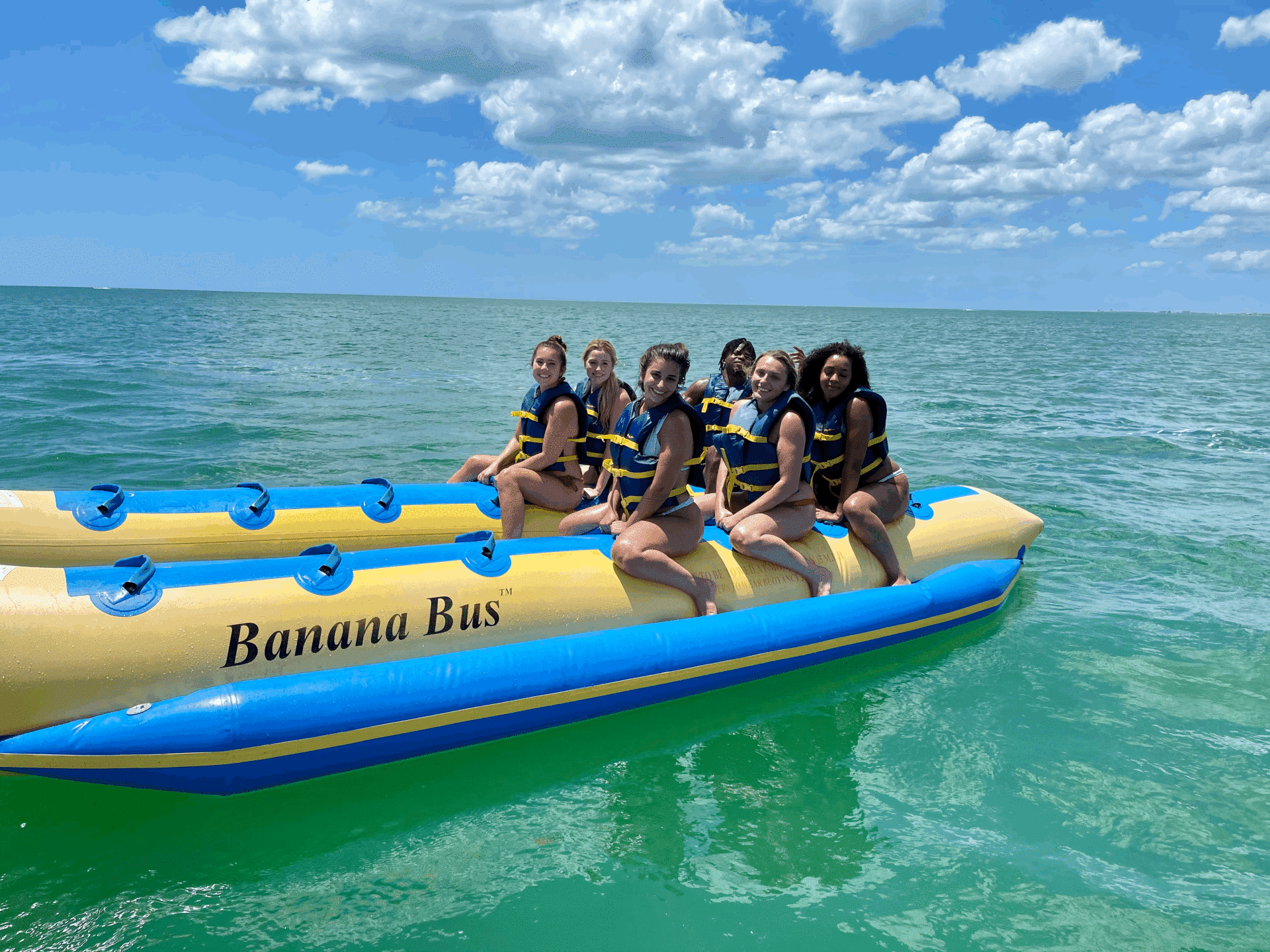 Private Charters
Highlight your experience in St. Pete Beach with a private tour of the beautiful sites and coastal waterway. Come aboard the Compass Rose with your friends and family and spend a few hours, or the entire afternoon, for fun and sights. The private charter can accommodate up to 49 passengers with experienced staff and a full liquor bar.