Shopping can be so much fun if you are with like-minded people who love to use thrifting and shopping as a therapy. A day trip inside a party bus to shop the best retail stores and drink wine in the area is something you would not have expected you will need this summer. The Thrifting Bus Tours offer this activity for you and your friends to enjoy. Sip and thrift this June 16, Friday, as the bus boards in St. Petersburg, Clearwater, and New Port Richey. Thrifting up to Dade City and Spring Hill with a special short stop at a beautiful Winery & Gift Shop! Wine Tasting optional-Must be 21YRS. of Age & Have I.D.
Enjoy games, prizes, and discounts during the entire trip. Ride in comfort on an air conditioned luxury coach bus with restroom with plenty of room in the undercarriage for your shopping bags and treasures.
It's a whole day of shipping thrift, vintage, and resale stores in Zephyrhills, Dade City, and Spring Hill with a SPECIAL short stop at a Winery for a wine tasting (of course you do not have to drink, enjoy a cold soda and shop the gift shop).
Ticket price is $79 (plus applicable taxes) per person. Fee includes breakfast snack, a catered lunch, afternoon sweets and sodas, plenty of cold water all day.
Boarding locations (Please arrive 15 minutes prior to the time listed below):
ST. PETE: 7:30AM Publix 120 Carillon Parkway, St. Petersburg, FL 33716 (Park out from the Bank Bldg.)
CLEARWATER/TAMPA: 8:00AM Home Depot 2495 Gulf to Bay Blvd. (Hwy. 60) Clearwater, FL 33765 (Park straight out from the Garden Center).
NEW PORT RICHEY : 8:30AM Sam's Club 4330 US Highway 19, New Port Richey, FL 34652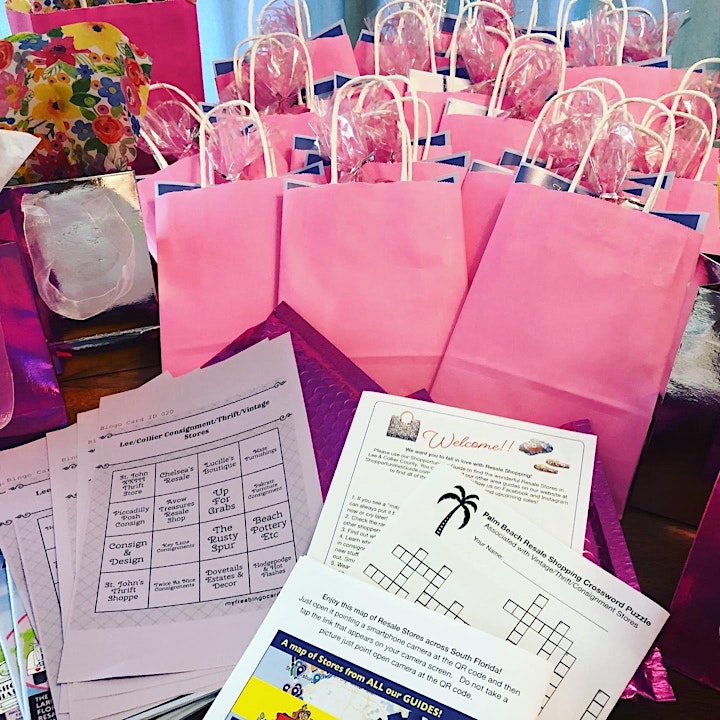 For more information and to book your tickets, visit https://thriftingbustours.com/
Thrifting Bus Tours
https://www.facebook.com/ThriftingPartyBusTours/
thriftingbustours@gmail.com